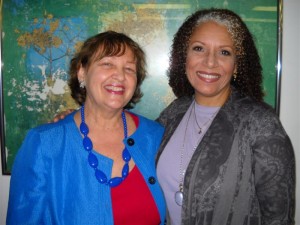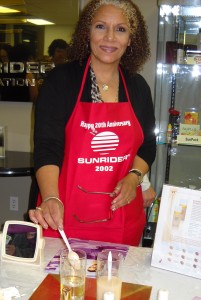 Kandesn Makeup All Natural Skincare Diana Walker with Norma Hill-Patton Kandesn Sunrider Vancouver Canada.  Norma is such a wonderful, vibrant, caring person, and it is a privilege for me to have connected with Norma at many Sunrider meetings in Vancouver BC Canada and Conventions in California, USA.
Norma Hill-Patton has worked on major feature films such as "Out of Africa," "Double Jeopardy", "Insomnia" and "Catwoman."  Norma is Halle Berry's personal make-up artist and loves to use Kandesn natural skincare and makeup whenever possible.
Norma has been in the film and TV industry for 38 years and lives in Vancouver BC Canada.
Click Here: Order Sunrider and Kandesn All Natural Products
Diana Walker, CEO, Diana's Healthy Lifestyles
Sunrider Leader, Whole Foods, Sunrider Calli Tea and Fortune Delight available – also help with beautiful skin.