Immune System Natural Remedies  NEW AUDIO ON IMMUNE SYSTEM – October 21, 2013
Immune System Natural Remedies
Sunrider   https://diana1.com/immune-system-sunrider-alpha-20c-quinary/
Immune System Natural Remedies also Sunrider New IMMUNE SYSTEM Audio with Diana Walker, Trudy Stoelting, Gail Holder – October 21, 2013
Immune System discussion – Trudy, Diana and Gail includes Citric C, Alpha 20C, SunnyFresh, Sunbreeze Oil, Quinary
Gail – Migraines and No energy before Sunrider, Husband – asthma – worst case in the province.
Within 1 week, for Gail, more Energy – Fortune Delight – Fog lifted in 2 days.  Fortune Delight helped Gail so much.
Beauty Pearl and Dong Quai – amazing help
Video January 2009 by Diana Walker with Trudy Stoelting showing Citric C (by Sunrider) – chewable "whole food" vitamin C with citrus biovlavonoids, green tea leaf extract, rosehips powder, delicious orange taste
Free Radical Damage – and Antioxidants Demo in the Video:
Fluid in our bodies (water in the glass), cells in our bodies (represented by dry Ramen Noodles), Oxidation of cells (represented by Iodine in demo)
Impure air, impure water, xrays, stress, all affect the cells of our body. Into the fluids – add iodine – visual. See what is happening to the "cells" – free radical damage. Cells get dark-looking – damaged from free radicals.
What can you do to eat right foods and nutrition to reverse free radical damage? Sunrider Citric C capsule. Crush up. Sprinkle into the demonstration water. When our body absorbs the antioxidants from the Citric C – what it does to the cells in our body.
Takes antioxidants and repairs the cells. Goes into the fluids of our body.
Thank you, Trudy Stoelting, for this great demo!
Immune System Natural Remedies including Sunrider nutrition
Alpha 20C, Citric C, Goldenseal Root, Quinary, SunnyFresh, and Sunbreeze Oil are highlighted in this audio with Diana Walker and Trudy Stoelting, recorded December 2010.  Listen below:
It is very easy to have a healthy Immune System when you incorporate natural herbs and plants, like Lemon, Honey, Garlic, Bragg ACV (Apple Cider Vinegar), Ginger, Turmeric, and Cayenne Pepper, into your daily living.
Here is a video by J.W. Emerson regarding Sunrider and the Immune System:

Immune System – There are natural foods and methods to strengthen and improve your immune system.
INCREASE:
1. Nutrition
* Plants, fruits, vegetables
* Organic honey, garlic, cayenne pepper, Bragg apple cider vinegar, lemon, turmeric, goldenseal
* Minerals – are used in your immune process.
Zinc is one of the most important.  If you're low in zinc, your body will have a suppressed immune function.
You can get minerals from organic green juices, seaweeds, and green powders. My favorite sources of easily assimilated minerals are Sunrider Evergreen and Electrosport
2. Sleep and Relaxation
3. Exercise
4. Sunshine
5. Water
Immune System – It is also VERY important to avoid foods and drinks and situations which devastate and suppress your Immune System.
DECREASE/ELIMINATE:
1.  Alcohol
2.  Animal Protein
3.  Drugs – Prescription and non-prescription
4.  Junk Food
5.  Stress
6.  Sugar
7.  Wheat/Gluten
Key Sunrider Immune System Products for Colds, Flu, Bronchitis include:
1.  Alpha 20C
2.  Citric C
3.  Goldenseal
4.  SunnyFresh
5.  Sunbreeze Oil
6.  Quinary
Drinking Fortune Delight and Calli Tea are key to keeping your immune system and all body systems strong and healthy.
FREE SUNRIDER CUSTOMER ACCOUNT:
Great Information here too: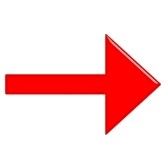 ---
http://www.diana2.com/immune_system_sunrider.html
Wishing you Vibrant Health!
NEWSLETTER HERE:  http://www.diana2.com/healthy_life_style.html
Diana
Diana Walker, CEO, Diana's Healthy Lifestyles